Our staff's commitment to you
Our staff is committed to providing support, compassion, information, and direction as needed to all members of our community, their families, and friends who are dealing with loss and grief.
McNutt Funeral Home - Conroe, TX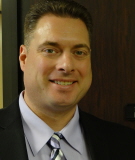 Steven Keelan
After Care Counselor / Chaplain
stevenk@mcnuttfuneralhome.com
Steven helps comfort those in need after the loss of a loved one. He also serves families by creating tribute materials that celebrate their loved ones. Furthering his passion to serve others, Steven is to be ordained at the completion of his leadership program at The Ark Academy. Steven graduated from Sam Houston State University with a Bachelor of Science in Psychology.